---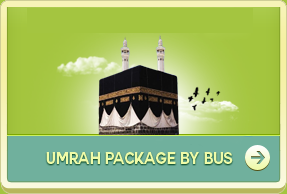 Umrah Package By Bus 
3 Star Hotel (10 Days Package)
999 AED
For more details call: +971 52 4716060
OR Email: info@umrasharjah.com
 
3 Star Hotel (10 Days Package)
1049 AED
For more details call: +971 52 4716060
OR Email: info@umrasharjah.com

3 Star Hotel (10 Days Package)
1099 AED
For more details call: +971 52 4716060
OR Email: info@umrasharjah.com

---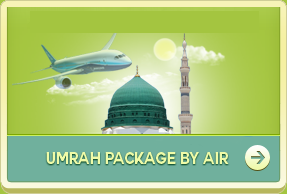 Umrah Package By Air 2017
3 Star Economy Budget Package
5 Nights Makkah / 3 Nights Madina
SHARING 5-BEDS

: 2600 AED
SHARING 4-BEDS

: 2700 AED
SHARING 3-BEDS

: 2800 AED
SHARING 2-BEDS

: 2900 AED
For more details call: +971 52 4716060
OR Email: info@umrasharjah.com

3 Star Economy Package
3 Nights Makkah / 2 Nights Madina
Adult 3300 AED / Child 2100 AED / Infant 990 AED
For more details call: +971 52 4716060
OR Email: info@umrasharjah.com

4 Star Package
3 Nights Makkah / 2 Nights Madina
Adult 3500 AED / Child 2000 AED / Infant 1500 AED
For more details call: +971 52 4716060
OR Email: info@umrasharjah.com

---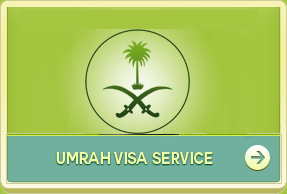 Umrah Visa 2016-2017 
Apply Umrah Visa / Saudi Visa NOW!
Per Visa Rate 400.00 AED
For more details call: +971 52 4716060
OR Email: info@umrasharjah.com

Original Passport
2 Pictures with white background
Emirates I.D. card copy
NOC Letter From Company
Vaccination Certificate
Need Confirm Hotel Bookings for applying only umrah visa
Umrah Season
2017-2018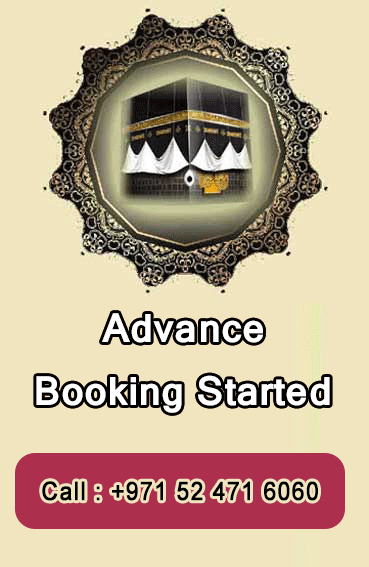 First Bus Will Leave For Umrah
Bus Schedule
Month
Day
Departure From
Arrival To
Oct-17
Wednesday
Wed, 04 Oct 2017
Wed, 11 Oct 2017
Wed, 18 Oct 2017
Sat, 14 Oct 2017
Sat, 21 Oct 2017
Sat, 28 Oct 2017
Nov-17
Wednesday
Wed, 01 Nov 2017
Wed, 08 Nov 2017
Wed, 15 Nov 2017
Wed, 22 Nov 2017
Sat, 11 Nov 2017
Sat, 18 Nov 2017
Sat, 25 Nov 2017
Sat, 02 Dec 2017
Dec-17
Wednesday
Wed, 06 Dec 2017
Wed, 13 Dec 2017
Wed, 20 Dec 2017
Sat, 16 Dec 2017
Sat, 23 Dec 2017
Sat, 30 Dec 2017
Umrah Package Related FAQ's
What are the documents required for umrah visa from dubai?
Original passport (Passport should be valid for 6 months & UAE Residence Visa Should be valid for 3 months).
2 Passport size photo with white background.
Emirates ID card Copy.
NOC Letter in Arabic / English from the company / Sponsor.
Meningitis Vaccination Card / Certificate from Hospital.
Processing Time ( Approx 7-10 working Days ).
Copy of Return Air Ticket ( For Air Traveler only ).
Copy of Confirmed Hotel Booking for the desired stay mentioned in the Air Ticket ( For Air Traveler only).
In UAE, Only UAE residence Visa holder can apply for Umrah Visa.
upto 11 Yeas old will be considered as Child
upto 2 Yeas old will be considered as Infant
What are the requirements for umrah visa for family from dubai ?
Family can go to umrah by their own car, The Company will arrange umrah visa and accommodation in makkah and madinah. To traveling by their car they must have permission from traffic police. To get the permission please go to RTA with car along with license copy and mulkiya and obtain a permission letter from them, this orginal permission must submit on request in boarder for immigration. For delivery of the visa after stamping umra visa please bring the copy of RTA permission and they must have accommodation in Makkah and Madina from the company only They must pay AED1000 to get the passport with umra visa. This deposit they can get back once they submit the copy of their exit page of the passport.
Disclaimer
Booking will be closed 10 days prior to departure.
Company will not responsible for the delay or technical issues of flights.
For booking please submit copy of passport with 50% down payment
Food not included in the package.
What does umrah package includes
Luxury Bus Fare from Sharjah – Makkah-Madinah-Sharjah.
Hotel Accommodation 4 nights Makkah and 4 nights Madinah.
One Juma at Masjidul Haram Makkah and OneJuma at Masjidul Haram Madinah.
For booking please submit passport copy along with AED 500 advance.
Booking will be closed 10 days before departure.
Food not included in the package
About Us
Umrasharjah.com  is supervised by Khalil Ibrahim Hajj & Umrah with long and rich experience of the Hajj and Umra Service. Our aim is to provide the most Professional Service to the pilgrims under the guidance of experienced scholars, catering all categories of affordability & luxuries, according to the budget of each family or group of pilgrims. Pilgrims can visit historical places in Makkah and Madina led by experienced guides.
We offer various packages according to the convenience and budget of the pilgrims. We have special Umra packages by Air, car and luxury buses.
Why Choose Us
We are providing cheapest umrah and dubai packages in dubai

100%

Get your visa in 2-3 days

99%

Best customer support

98%

Have thousands of satisfied customers

95%
Contact Us
Satwa Roundabout Dubai

 + 971 50 4218 331 / +971 52 4716060

 + 971 4 3546661
 info@umrasharjah.com

  + 971 50 4218 331 / +971 52 4716060
Have A Question ? Write to us